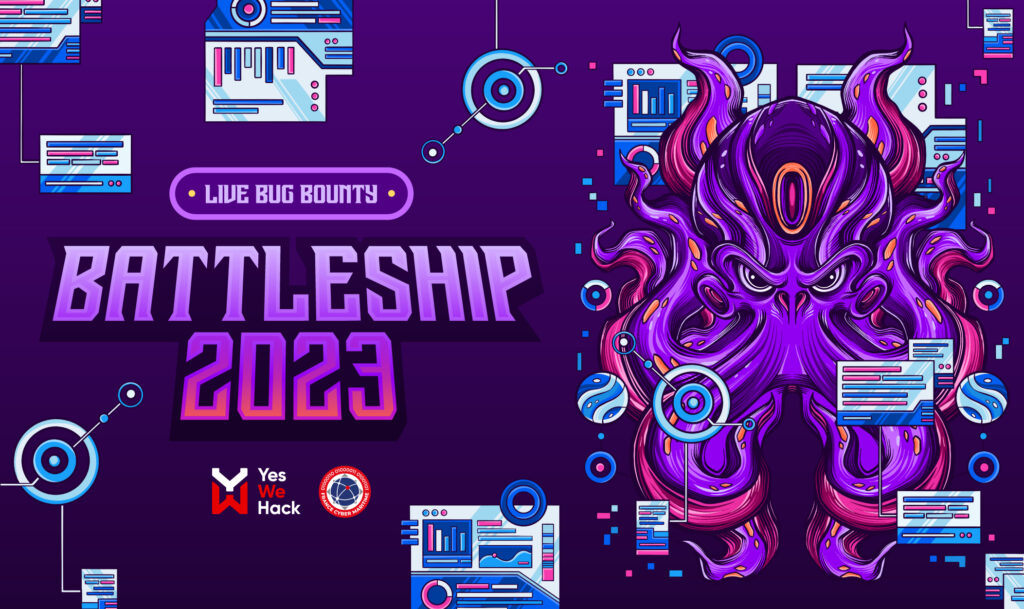 2023 Edition
After the success of the previous event, France Cyber Maritime and YesWeHack decided to renew the experience in 2023.
Battleship 2023 will take place remotely on Tuesday 28th of November, 2023 for 24 hours. Many ethical hackers will be mobilized to search for vulnerabilities to be patched on the participants' information systems.
Bug Bounty
A Bug Bounty program is a proactive approach mobilizing a community of
ethical hackers whose mission is to detect bugs in information systems in order to identify vulnerabilities and resolve them in exchange for bounties.
How to participate?
Testing your information systems allows you to identify vulnerabilities and solve them in due time. Such an event is a unique opportunity to meet hunters, to understand how they work, to discuss the results, and thus to reinforce your cyber posture. If you are interested in the event and would like to know more about the practical details, do not hesitate to contact us:
A successful first edition!
In May 2022, France Cyber Maritime and YesWeHack organized the first European Maritime Hacking Live event dedicated to the maritime and port sectors: Battleship.
Brittany Ferries submitted some of its information systems to a dozen ethical hackers for 48 hours. Several vulnerabilities were patched live by the shipowner, allowing an immediate strengthening of its cybersecurity posture.
In partnership with